Thank you for another great season
We look forward to seeing you again May 15th, 2021!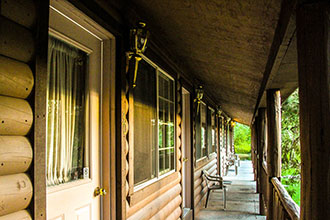 Glacier Highland
Offering rustic accommodations with modern comfort and convenience, Glacier Highland has been the premier motel for the city of West Glacier and the surrounding areas since 1927. We are a local, family-owned and -operated business, dedicated to providing our guests with exceptional service and a gateway to the scenic world around them.
Offering Food, Fuel and Hospitality in West Glacier, MT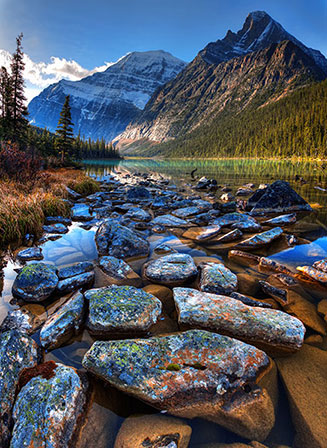 For over 30 years, the Glacier Highland has been welcoming visitors to Glacier National Park with comfortable, rustic lodging, delicious home-cooked food, local gifts and other amenities. We take pride in being the premier hotel in West Glacier, MT, becoming a destination for lodgers year after year as they flock to the beautiful, serene woods and mountains of Glacier National Park. We welcome all of our guests with open arms and warm accommodations, whether you're just stopping by for fuel or you're staying for an extended period in one of our cabins. Thanks to our proximity to the park and the wide breadth of amenities we provide, we guarantee you'll find a reason to stop by and stick around!
When you do visit our hotel and restaurant in West Glacier, MT, we hope you'll take the time to experience everything we have to offer you. Whether it's the convenience of our small store and gas station or a stack of our world-famous huckleberry pancakes at our restaurant, we take pride in creating an atmosphere that's welcoming and comfortable. If you're fortunate enough to stay with us on your trip, you'll find nothing short of optimal comfort and relaxation in our modernized suites—or, you can even rent out our newly renovated lake cabin for a truly memorable vacation experience. Whatever bring you our way, we hope you'll stop by and stay a while!
We are a local, family-owned and -operated business in West Glacier, MT.
Our hotel and restaurant have been serving guests since 1927!
We have a convenience store, gift shop and gas station on-site.
Our rooms include Internet access, satellite TV and other modern amenities.
We pride ourselves on reasonable rates and excellent accommodations.
Book Your Room Today!
We invite you to book your time at Glacier Highland today and experience for yourself all of the allure and comfort we're so well known for. Contact us today for rates and booking information.
Areas Served
Affordable, family owned hotel with mountain view hotel rooms serving visitors to:
Glacier National Park, MT
West Glacier, MT
Flathead County, MT
Glacier County, MT
Pondera County, MT
Teton County, MT
Lewis and Clark County, MT
Powell County, MT
Missoula County, MT
Lake County, MT
Sanders County, MT
Lincoln County, MT
Located one-half mile from the west entrance to Glacier National Park.