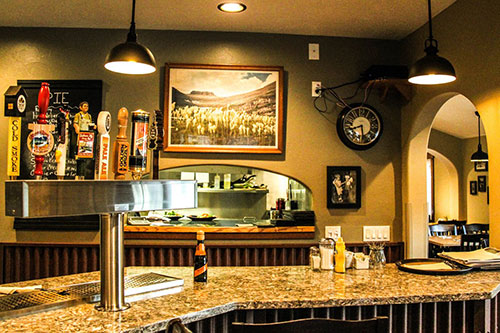 When you and your family are on the road, finding a restaurant that is comfortable, clean, stylish and welcoming—not to mention one that serves good food—can be a struggle. If you're rolling through West Glacier, Apgar, Martin City, Nyack, or Coram, MT, however, you'll find an entire menu of delicious options to choose from at Glacier Highland's restaurant!
Our family-style restaurant and café in West Glacier, MT is open for breakfast, lunch and dinner, with delectable options available for all three meals. Open from 7:30am to 10pm, we're certain you'll find something to fill you up and put a smile on your face!
Homestyle cooking
Part of the reason our diners rave about the food we serve up is because everything on our menu is made fresh, ready to order, on-site in our kitchen by experienced chefs. Whether you're ordering a burger for lunch or a slice of our famous huckleberry pie for dessert, we know as soon as you take your first bite you'll be in heaven!
To see everything we're serving up at our family-style restaurant in West Glacier, MT, be sure and check out our menu below!
Comfort, cleanliness and top-quality service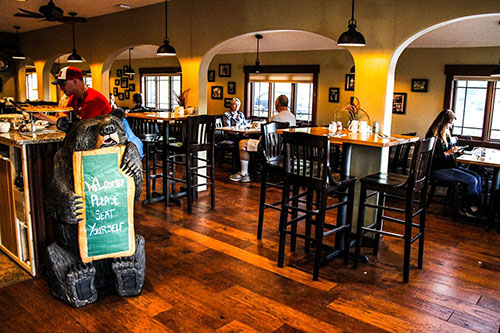 There's nothing quite like service with a smile! When you stop by our restaurant and café in West Glacier, MT, we go out of our way to make sure your dining experience is a friendly and pleasant one. Our wait staff is ready to take your order and bring you deliciousness on a plate!
We also take a tremendous amount of pride in the cleanliness and comfortable atmosphere our family-style restaurant offers. Everything from the floors to the tables, to the dishware and bar top will be spotless, ready for your dining experience.
Dine with us!
Looking for a great meal in a friendly place? Glacier Highland welcomes you and asks, "what'll you be having today?" No reservations are needed—just stop on in and ask to be sat, and we'll put a menu in your hands full of options you're sure to love!
Questions about our café menu or other accommodations? Contact us today at 406-888-5427 and we'll be happy to answer any questions you might have.